Hair stylist Lorraine Browne
On a busy Saturday morning for Lorraine I popped up to her private studio in Clontarf to talk all about weddings - one wedding lover to another.
I have been lucky enough to collaborate with Lorraine on inspirational shoots over the years and have seen first hand her magical touch. However, I was looking forward to hearing a little more about what inspires her and how she became wedding obsessed.
How did you find your calling ?
I've been looking after Brides for years and years….. too many too mention. Lorraine Browne Hair Stylist all started way back when my parents had a wedding car business. My job was to hoover the car's on a Saturday morning and then to dress in my sailor jacket and spruce up my mullet haircut (it was the 80's) and to be a little helper on the day…Hold umbrellas, open doors, pop champagne.
Whilst in high school I was a Saturday girl in a large salon group in my home town of Cheshire. Being a junior to a session stylist in the salon I went as an assistant on weddings, shoots and shows, I just loved it. I have been a Salon stylist, Salon Manager, Trainer for Wella - Proctor and Gamble and session stylist for shoots, shows and films. But I have always kept up my bridal work, it is my passion.
I have a great job that feeds my addiction to beautiful gowns, venues, food and the soppy romance I couldn't be better suited to what I do …..I'm obsessed with Weddings.
Who is your Bride?
I don't have a particular type of bride. I'm very adaptable which is what I like about being a bridal hair stylist. One day I could be working on a vintage up style using techniques that I have been trained in for years and the next I'll be looking after a boho bride where the look is finished by your eye and personal style.
When do you feel most creative?
Inspirational photo shoots are a great way for me to get creative. I enjoy creating the story behind the look and finding great venues and locations. Teaming up with other wedding suppliers, we pool our talents to create something special
But for my brides it's different. I love seeing the whole look together and I think that's the same for the bride. The wedding morning is the only time the hair, make up, gown and accessories are all seen together for the first time and that inspires me.
How do you feel meeting a new bride to be?
Most of my Brides I have already met before they got engaged, they are usually a bridesmaid or a family member/friend of one of my previous brides.
I usually build up all the details I need via emails and Pinterest boards before the trial so when we meet in real life we already know each other very well. I'm a bit of a romantic and really love hearing how couples meet.
Whats the best questions a bride could ask me?
Communication is very important when a bride is choosing her hair stylist. Firstly, it has to be someone they feel comfortable with. That they can say what they like and more important what they don't like. Hair and make up is so personal sometimes you just don't know until you see it, so a trial is essential. I do a 90min/2hour trial, it is important to me that my bride can see a few options. I love when a bride has a family heirloom, veil or brooch that they would like to incorporate into their hairstyle. Those finishing touches are what I'm all about
A bride should also ask if her hair stylist is fully insured. That they are well experienced, so check any reviews and follow their work on social media.
What a lovely way to spend a Saturday morning. The super talented Lorraine while chatting away to me, she managed to wrestle my crazy locks into a beautiful hair style - that is serious multitasking and serious talent. A big thank you to Lorraine for taking time out to share a little insight to her business.
if you have a hair or wedding inspiration questions for me or Lorraine comment below we love to get your feedback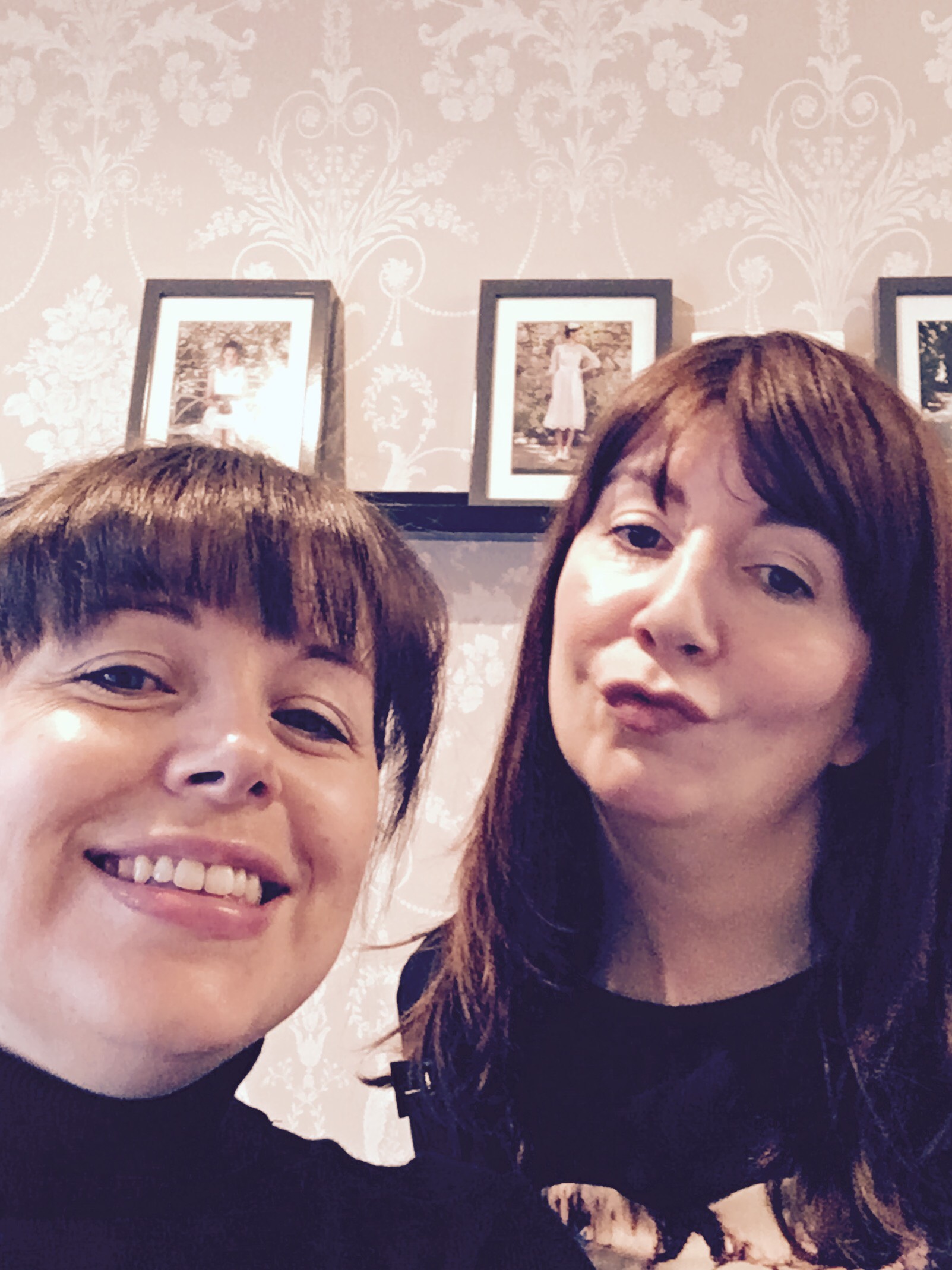 Website www.lorrainebrownehair.com
Email lorrainehair@gmail.com
Phone +353 872438814
twitter @lorraine_hair
facebook lorrainebrownehair
instagram browne_lorraine